Seeing Lupines (in person or pictures) always makes me start singing "Dennis Moore, Dennis Moore, riding through the sward..." (Any Monty Python Fans?)
I'll throw up one this week. This is a shot I've been wanting for a long, long time, and a few weeks ago I finally managed to capture it.
A Quiet Monday at Devils Lake: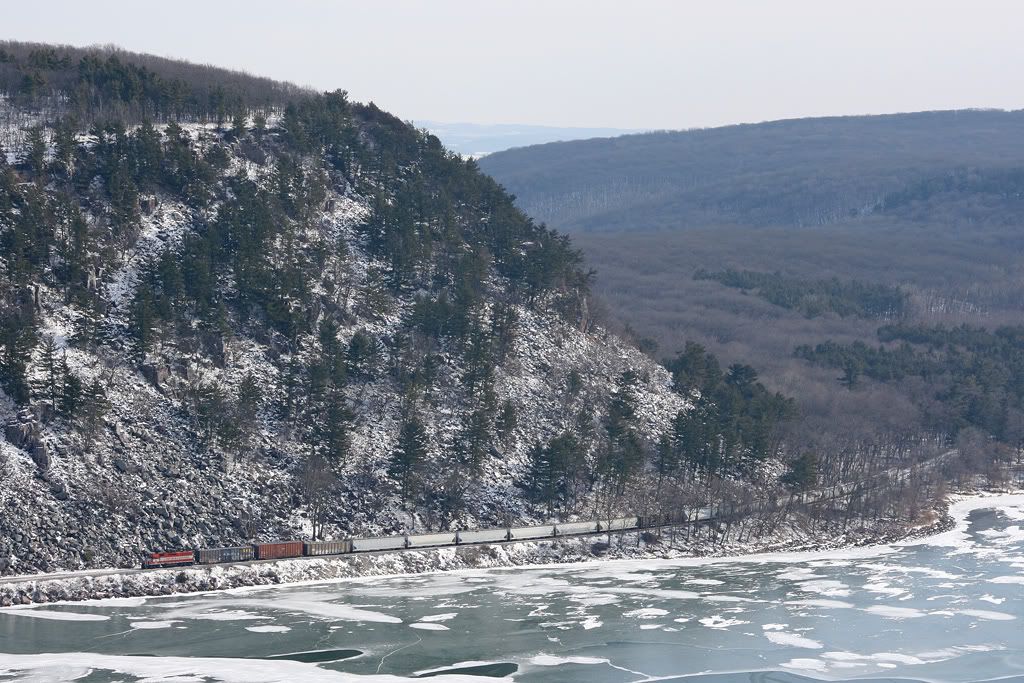 No, I didn't make a trip to Colorado. The WSOR's Reedsburg Local passes through Devils Lake state park south of Baraboo, WI with a Rock Springs bound train.
Noah
_________________
Check out my website, Badger Rails:
http://badgerrails.webng.com
My Model Railroad Club's website:
http://sandhousecrew.webng.com
My
railpictures.net pictures