I was down by the yard this morning too. Chased the T6 out of town as far as I could before work this morning, which turned out to be South Towne Drive. Couldn't pass up a chance to shoot the 4030 for the first time.
Always wanted to try a better lit version of the shot below, and I finally got the chance. Not bad, though one really needs the T5 coming in about this time of day for the best angle. WSOR 4030 and 4076 cross East Washington Avenue, nicely disrupting the morning commute for a number of folks: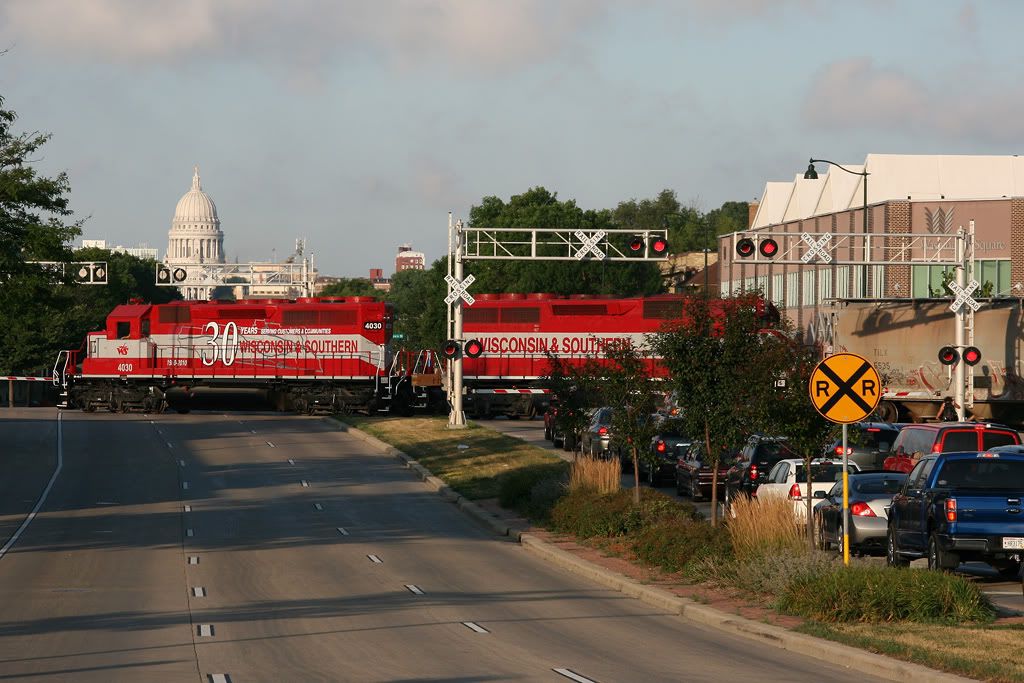 Next shot was just south of the belt line: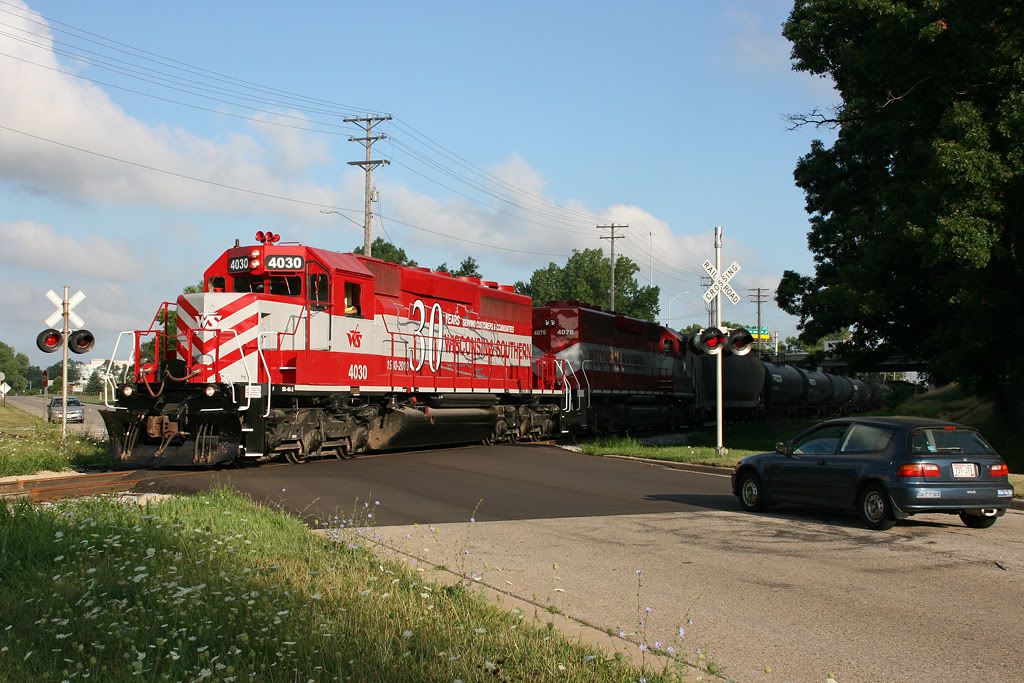 Last shot was at South Towne Drive: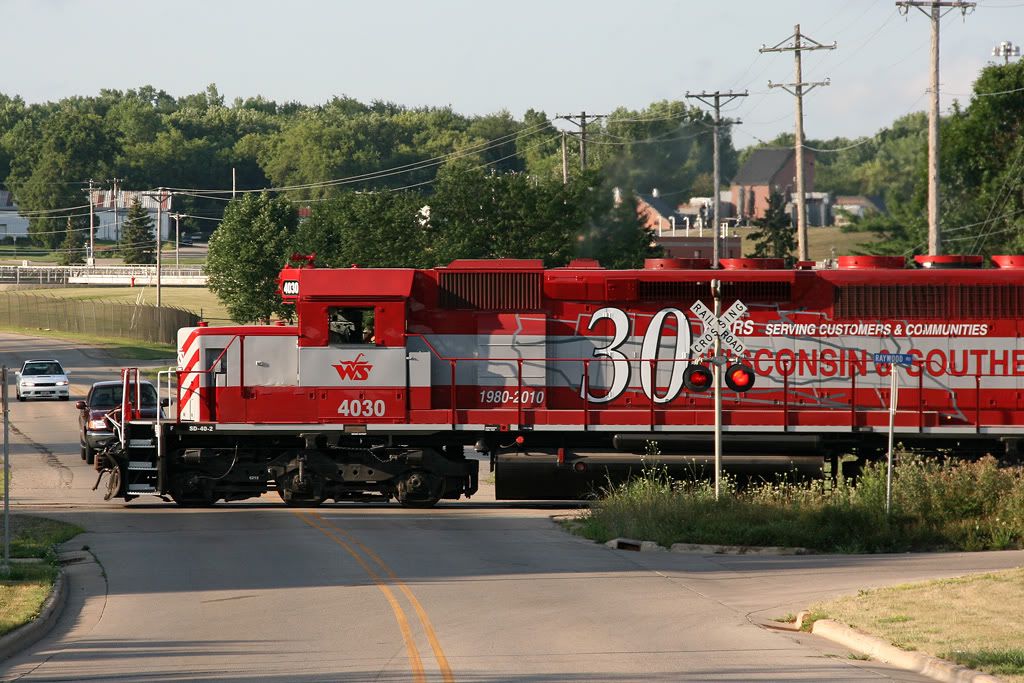 I like the 30th anniversary unit a little better now that I've seen it in person. I think the 4025 had a little more "character" though with it's silver underframe and different nose striping.
Noah
_________________
Check out my website, Badger Rails:
http://badgerrails.webng.com
My Model Railroad Club's website:
http://sandhousecrew.webng.com
My
railpictures.net pictures