It's been a while since I've put up anything. Been shooting quite a bit, just haven't had a lot of time to post. But I'll try throwing this one from last week into the mix: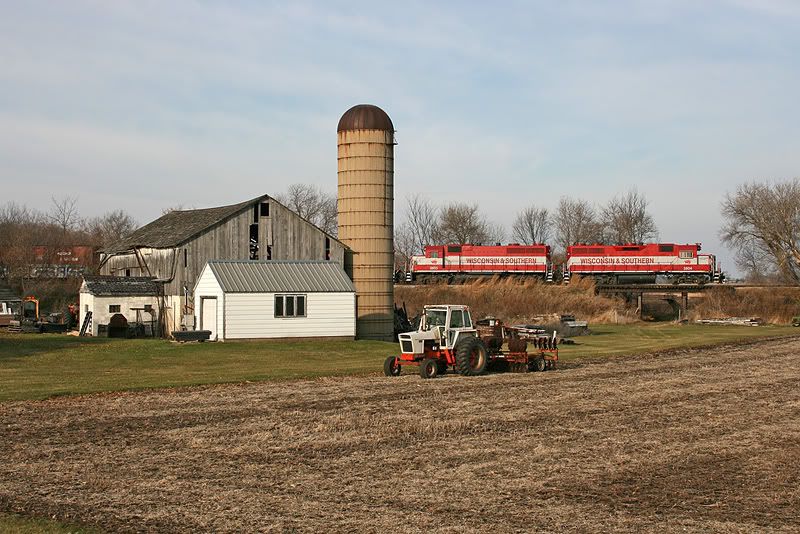 Black Friday Geese near Pickett, WI.
The WSOR Oshkosh train (L595) passes a bucolic farm scene near Pickett, WI on the day after Thanksgiving. This is a shot I've been wanting for quite a while, and I finally managed to take a weekday to head over to the Northern Division to get it. That tractor seems to have broken down there, as I've seen it in multiple pictures...
Noah
_________________
Check out my website, Badger Rails:
http://badgerrails.webng.com
My Model Railroad Club's website:
http://sandhousecrew.webng.com
My
railpictures.net pictures